Dr. Carl James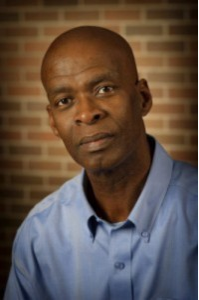 Carl E. James, FRSC, is a professor in the Faculty of Education, and holds cross-appointments in the Graduate Programs in Sociology. The founding Director of the York Centre for Education and Community (YCEC), he works to create, encourage and enable school, community and university partnerships and collaborations among educators, researchers, school administrators, learners, community agencies, and government.
In his research and teaching, he takes up questions of: equity, access, and social justice in schooling, employment and social opportunities for marginalized people and youth in particular; issues of identification/identities pertaining to race, ethnicity, citizenship and immigrant status; class, race and gender in the academic performance, school participation, and educational achievements of students; the possibilities and limits of multiculturalism and diversity policies in addressing and fostering inclusive practices and respective relationship among diverse groups; the complementary and contradictory nature of sports in the schooling and educational attainments of racialized students; and social and educational issues of youth in the Caribbean.
James has authored, coauthored, edited, and coedited several books; a significant number of journal articles, book chapters, and research reports; and given an exceptionally large number of conference papers and invited addresses. A Fellow of the Royal Society of Canada – elected to Academy of Social Sciences – he also received an Honorary Doctorate (Education) from Uppsala University where he was a visiting Course Director in the Department of Education for 15 years (1997-2012). Recognized nationally and internationally for his leadership in and contributions to equity and social justice, James is also the recipient of a number of teaching and community awards.